Grand floral garlands! Everyone's FAVOURITE centrepiece for a long harvest table. Floral garlands are more popular than ever, and it's easy to see why. They add elegance and charm to a tablescape, and can be decorated to showcase rustic themes, festive accents, bright summer colours and so much more! They can also be made from several different types of greenery and flowers to make every single garland unique.
Salal garlands provide a bright pop of green, perfect for those hot summer outdoor weddings. Garlands can be created with just greenery for a more rustic, natural look, or mixed in with different varieties of florals to create a more elegant feel.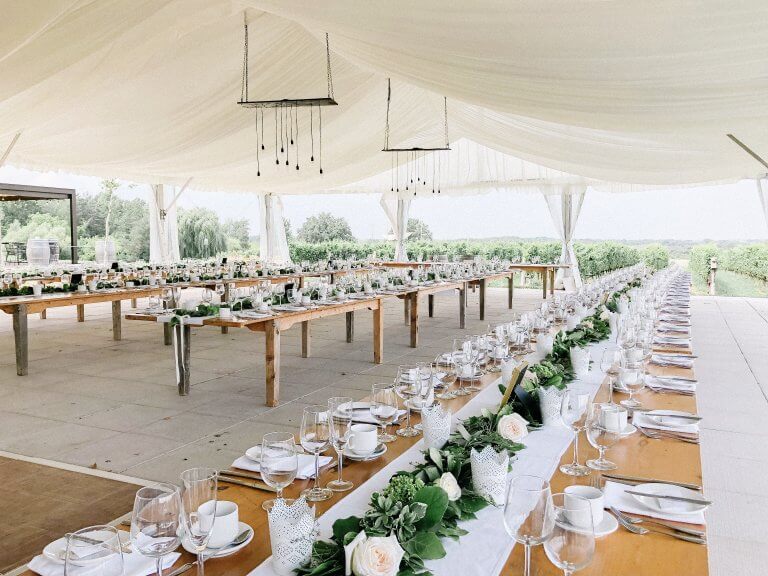 For a more subdued sage green colour, eucalyptus garlands are perfect and they smell SO GOOD! We usually use a mixture of several different types of eucalyptus to create a more varied, fuller garland. 
Most floral garlands can also be dried, and kept for several months! They look gorgeous draped down stair banisters, or covering fireplace mantels. 
Another option for garlands is running loose greenery down the centre of the table instead of a wired garland. This cuts down on costs while still creating a stunning showcase for your guests. Loose flowers can also be added to incoporate bursts of colour.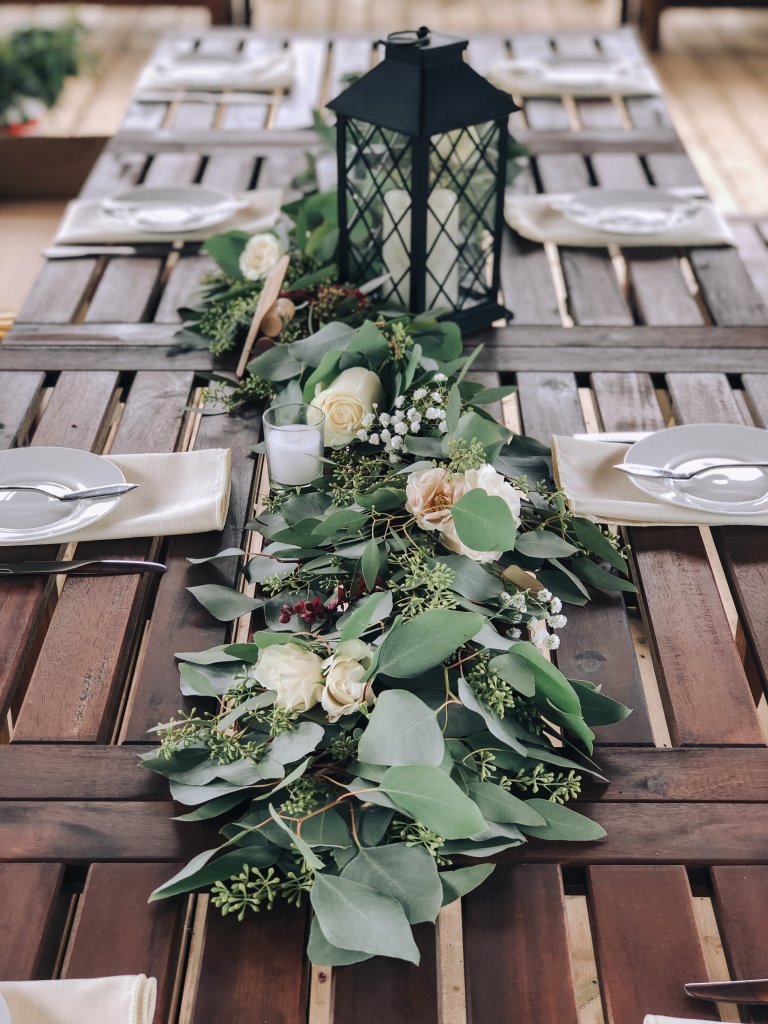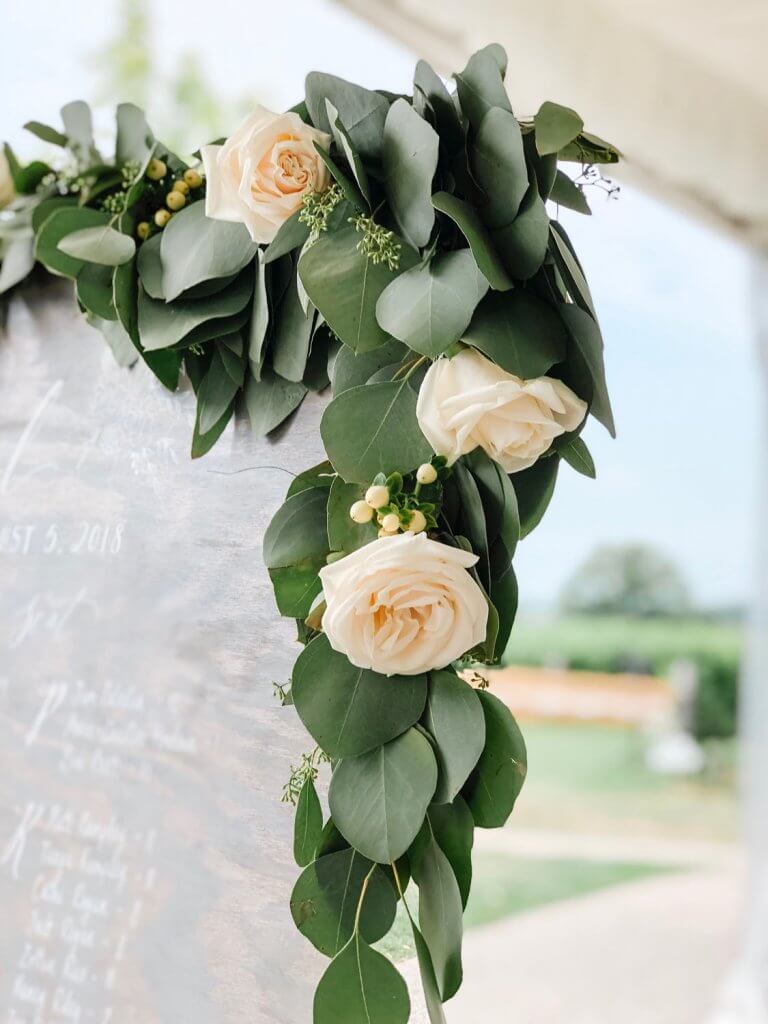 Garlands aren't just for tables either! They're perfect as accents for seating charts, fireplaces, aisle runners, pergolas and so much more. Small garlands can be used to decorate doors and archways, as well as signing and gift tables.
At Christmas time, sprigs of holly and pine branches can be woven in to create gorgeous outdoor stairway garlands. Add in some dried oranges and cloves, cinnamon sticks and rosemary to create the most festive smelling centrepiece for your holiday parties!
We've even seen garlands created to wrap around dog leashes for those special doggos who walk down the aisle with their favourite humans. How cute would your little pup be with a garland leash!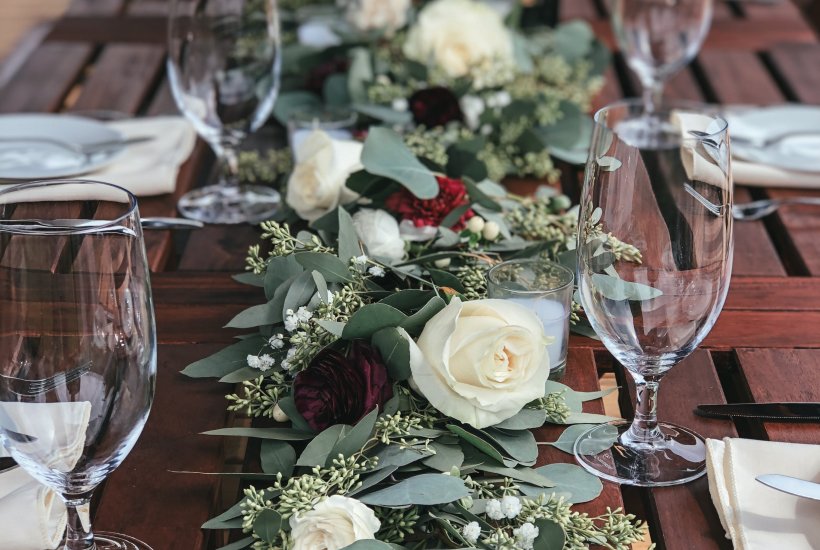 As florists, we're not going to lie, garlands are a lot of work. But it's SO worth it to see the finished product lining the tables at weddings and events. It makes all the hard work, aching hands, sore backs and exhaustion worth it. They truly elevate any event, no matter the time of year, style, size or complexity. We hope you've enjoyed this little dive into garlands. Truly one of our favs!