The establishment of Sugarbird Sweets and Cakery was a natural progression for mother and daughter team, Jennifer and Cheryl Stager. With a shared love for baking and baked goods, they have spent many happy hours working together in the kitchen. In particular, they love to create beautiful and delicious cakes and many celebrations for family and friends have featured their creations. As word of their skill and creativity spread, requests for customized cakes starting rolling in. It was then that Jennifer and Cheryl decided to branch out into the cake business and Sugarbird Sweets and Cakery was born. After a few years, Jennifer and Cheryl decided to expand their business and incorporate event florals into their offerings. What started as a few arrangements for family parties turned into full service offerings for wedding florals, and the business officially became Sugarbird Cakery & Floral Co.
Born in Nova Scotia and raised in Ontario, Cheryl has always had a love of all things cake and flowers! With a background in statistical analysis, Sugarbird is the perfect outlet to express her creative side. She loves reading, watching horror movies, enjoying time with friends and family, and spending as much time as possible with her husband Ian and their crazy little fur baby Piper.
Jennifer grew up learning how to bake thanks to her amazing mother Grace, who passed down several of the recipes they use at Sugarbird. A pharmacist until she retired a few years ago, Jennifer now spends a lot of her time travelling the world with her husband John. From African Safaris, to exploring the Australian Outback, to boating in Ecuador, they're always in the planning stages of their next big adventure. She's a proud Grandma and loves experimenting with new recipes to introduce to Sugarbird's customers.
Located in Durham Region, we proudly serve the Greater Toronto Area, Clarington, Northumberland, Peterborough and beyond. You're invited to take a peek at our website and see what we have to offer. Please visit the Contact page for further on requesting price quotes, etc.
Thank you for visiting Sugarbird Sweets and Cakery!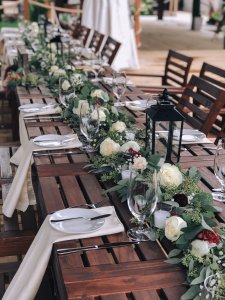 Floral Garlands Grand floral garlands! Everyone's FAVOURITE centrepiece for a long harvest table. Floral garlands are more popular than ever, and it's easy to see
Read More »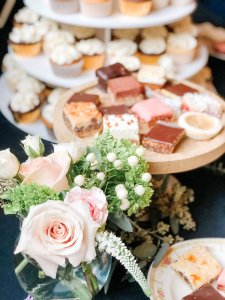 Dessert Tables Everyone knows that the best part of any party is the FOOD! We tend to go a bit overboard when it comes to
Read More »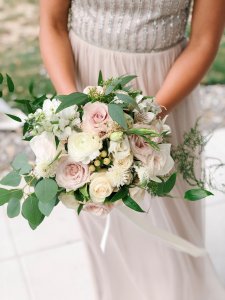 Choosing Your Wedding Flowers! Yay! You've recently gotten engaged! Congratulations on one of the most exciting times in your life! If you're like me, you
Read More »