Everyone knows that the best part of any party is the FOOD! We tend to go a bit overboard when it comes to planning party menus. Especially when it comes to desserts. But creating elaborate dessert tables is one of our favourite things to do! There are so many options when it comes to desserts, and having a huge assortment of choices truly elevates any event and will make your guests' eyes light up as soon as they walk in the door.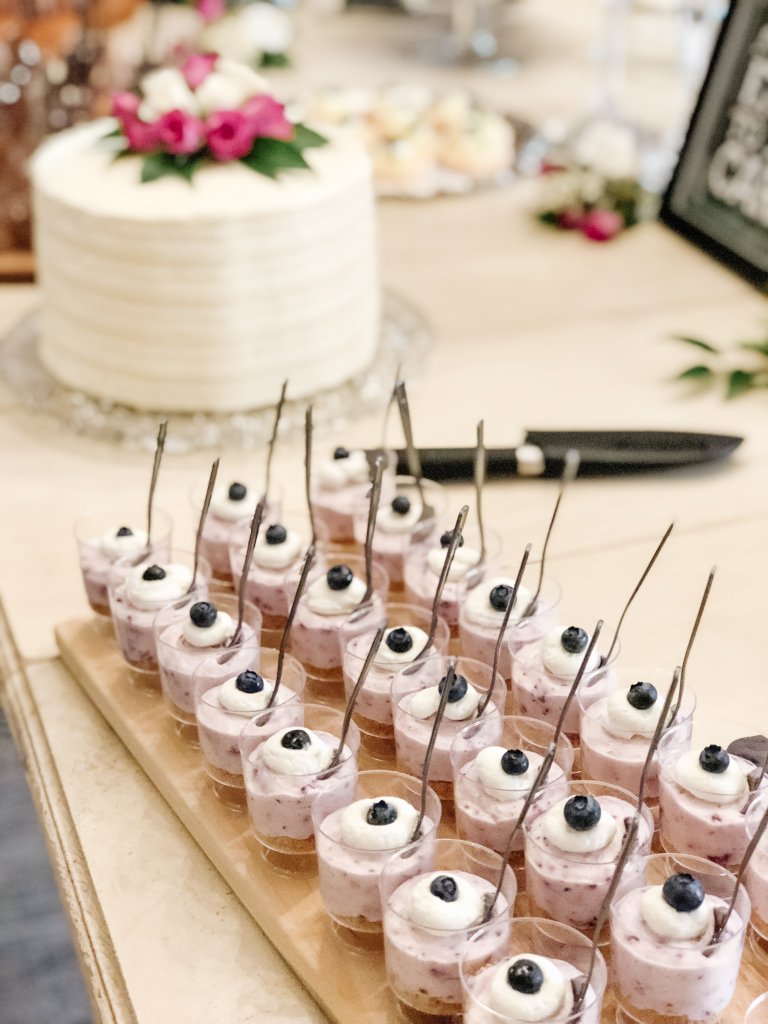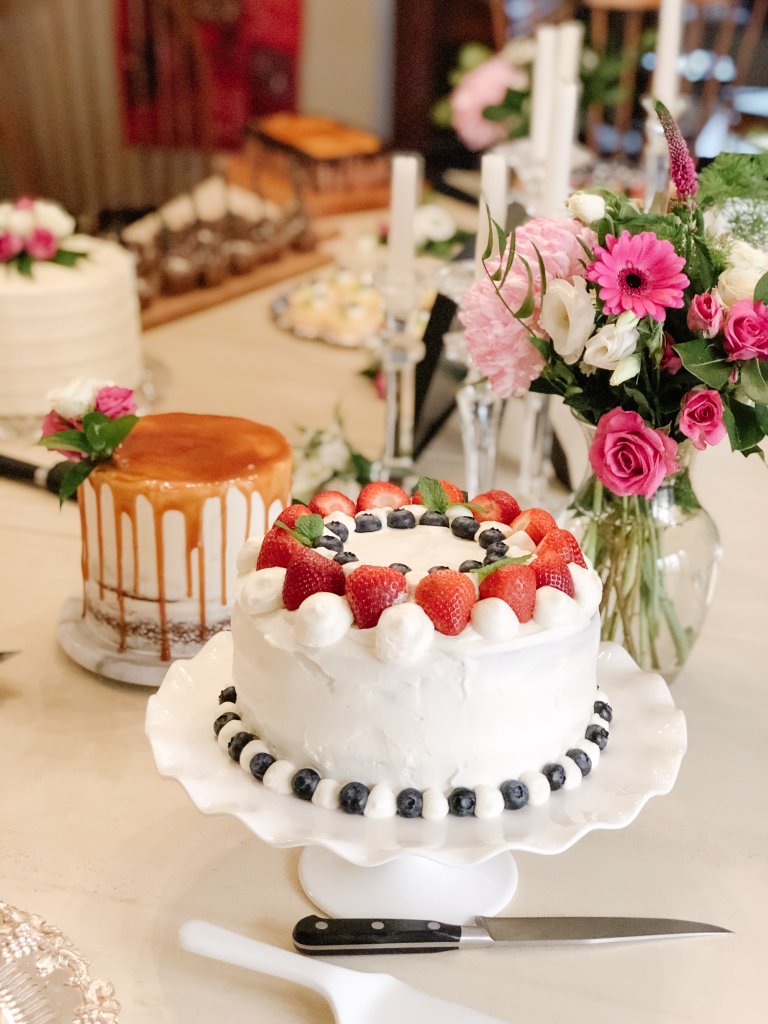 When we create dessert tables, we try to have a mixture of larger desserts like cakes and pies, and smaller hand-held desserts like chocolate mousse cups, cheesecake parfaits and cupcakes. We love doing different designs for each cake. From a caramel drip cake, to an elaborate fondant-covered cake, to a flower covered naked cake. Variety is the secret to a truly great dessert table!
We also love mixing in bowls of candies for guests to snack on. A stack of colourful paper bags on the table makes the perfect packaging for a take-home treat for your guests! This is perfect for parties with kids, or kids at heart! We tend to have candy tables at all of our events, with or without children! I mean who wouldn't love a big bag of candy to take home. Plus, you'll get to keep any leftovers ;).
An extra detail that you can add to any dessert table is small chalkboard signs indicating what each item is. It adds a sense of rustic charm to your table, while providing guests with a description of what is available. This is especially helpful if you are offering any gluten-free, vegan, nut-free or other specialty options.
Finally, we always finish off every dessert table with an assortment of fresh flowers. Eucalyptus stems are gorgeous strewn around the table, while small bouquets make gorgeous accents beside the desserts. A stack of small plates and napkins, and little buckets of cutlery tie everything together. Your guests will be so excited walking into a party with a table full of desserts. We can't wait to see what you come up with!